The Artistic Director of Louis Vuitton's menswear collection, Virgil Abloh, paid tribute to his Ghanaian heritage in the F/W21 collection.
The Ghanaian-American debuted his works at the Paris Fashion Week, "E B O N I C S" which took place at the Tennis Club de Paris which was also broadcasted on social media as the world continues to battle the Covid-19 pandemic.
According to Abloh, he poured out his all into a film on Instagram accompanying the collection.
"Usually I have run-on-sentences for days but today I don't. My whole being has been poured out into this film here. It's not just fashion or films we make, it's space for new stories and artworks to be placed," Abloh said.
Abloh was born to Ghanaian immigrant parents in the U.S. He uses fashion as a tool to change predetermined perceptions of dress codes.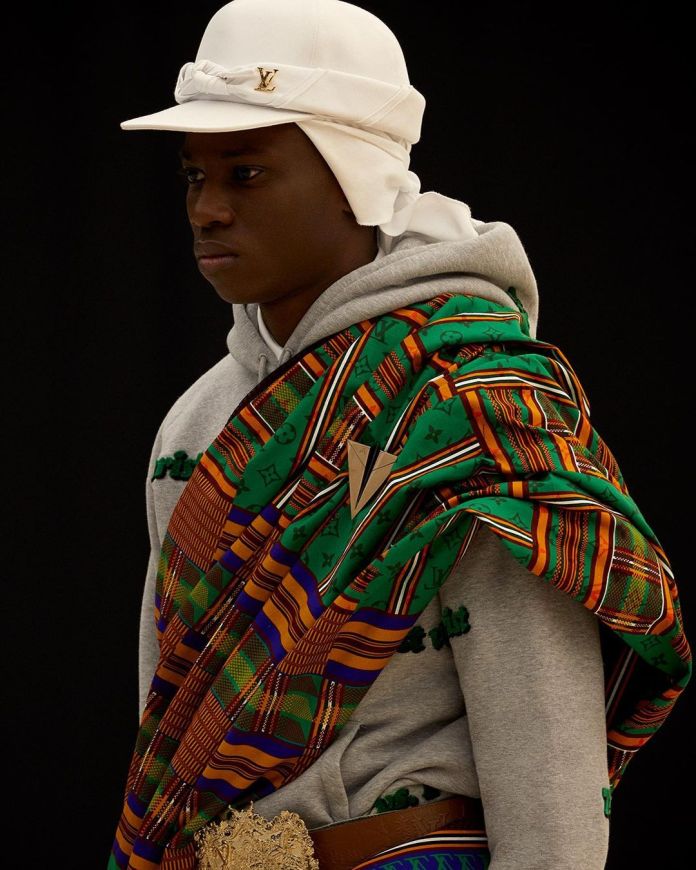 The collection this year was a performance including poetry, dance, and music that saw two looks in the #LVMenFW21 pay glowing homage to his Ghanaian roots. Some models walked the runway draped in the traditionally woven Kente fabric.
Kente is a Ghanaian textile made of handwoven cloth strips of silk and cotton. In ancient times, the fabric was worn in a toga-like fashion by royalty among ethnic groups including the Ewe and Ashanti.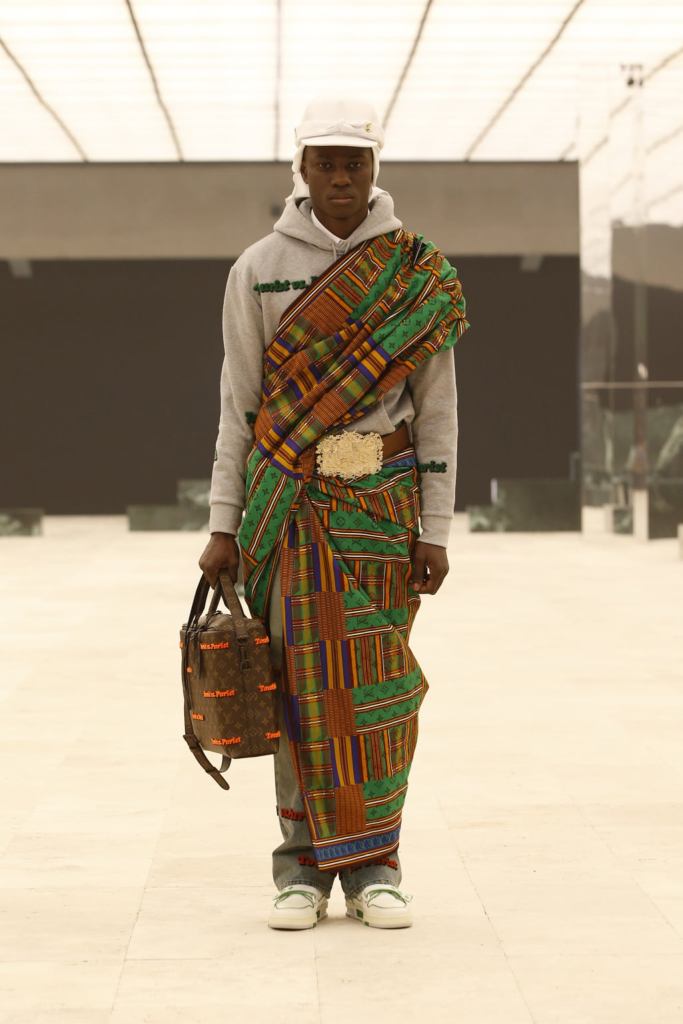 In modern Ghana, people wear Kente on special occasions.
Some criticised his decision arguing that it was not appropriate. However, Abloh said he did this to address topics around race and representation in the fashion industry.
Ghanaian model, Ottawa Kwami also returned to the runway after making history two years ago as the first Ghanaian to walk for the French Maison and a personal friend of the designer.